Partners

St. Vincent's is partnered with One World Children's Fund (OWCF), a U.S.-based 501 (c)(3) nonprofit organization, that helps us get funds safely and securely to Kibera. OWCF is community of people committed to supporting children around the world who lack the most basic necessities. 100% of donations made to St. Vincent's through OWCF goes to support our project expenses and no portion is used to cover OWCF administrative costs. 

St. Vincent's has partnered with Global Giving (US) and Global Giving (UK) since 2009. Global Giving is an online marketplace for development programs around the world. Donations made to St. Vincent's through Global Giving are tax deductible in the US and UK and incur a 15% administration fee.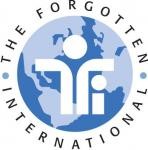 In 2012, The Forgotten International (TFI) selected St. Vincent's Nursery School & Rescue Center as a site for its fellowship program. In the Summer of 2012, St. Vincent's hosted its first TFI Social Work Fellow.